List Elements
List all build-in elements
---
This is a core concept for this plugin, general speaking, we can simply treat element as a widget/component for payment, but the element consists of a payment UI (like a button, form, even dialog) and its next payment processing flow like redirect, scanning QRCode, or SCA authentication.
We provide a bunch of build-in elements types to meet your requirement, from single button to complex form. All you need to do is choose one and set up it's necessary field setting to have it work.

We support 9 build-in themes for all elements and you can choose one of them in the setting tab.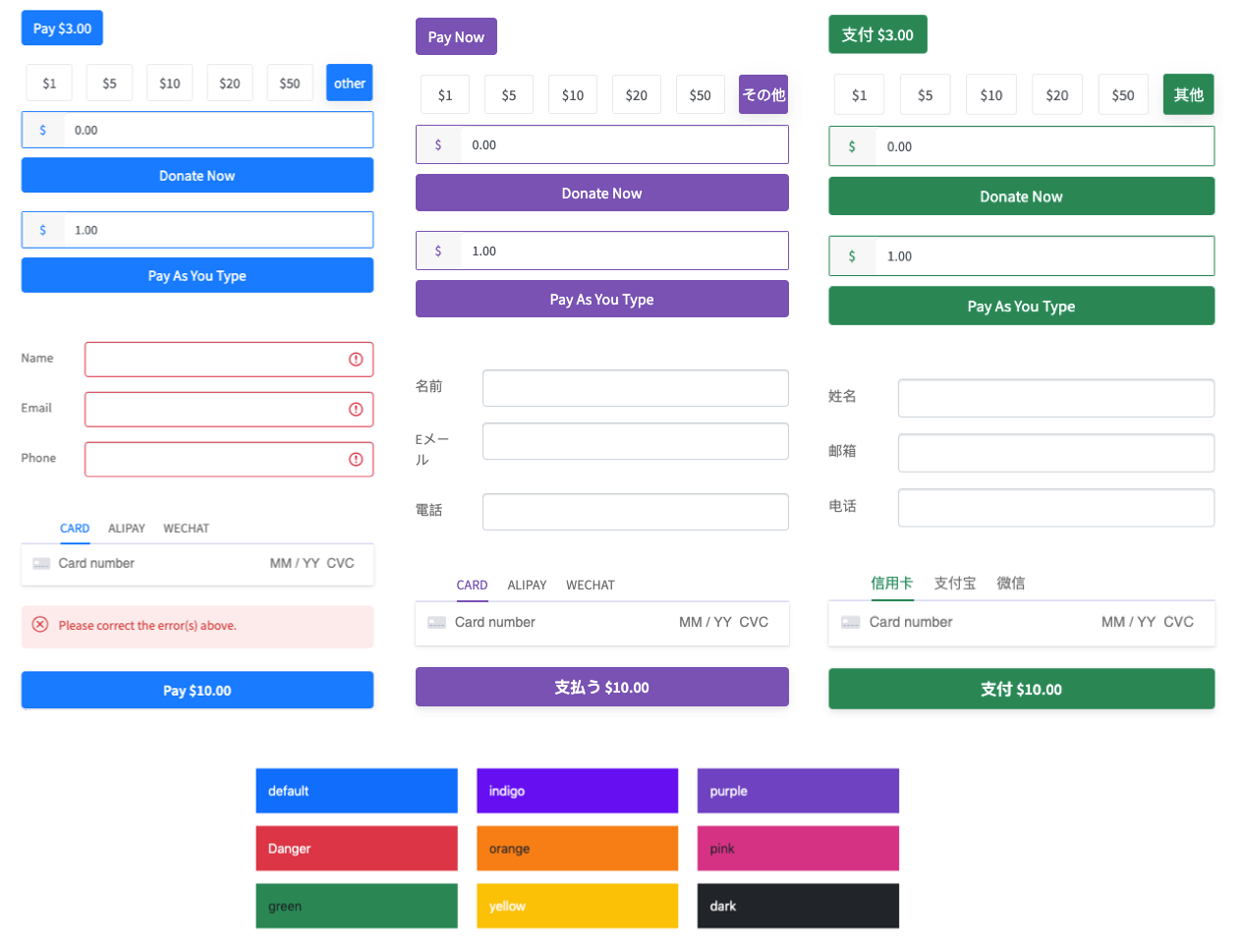 Well-known in stripe, it will redirect to the stripe checkout page to finish the payment. The checkout page is very powerful, it supports all kinds of payment methods for different countries, it also includes some ways like subscription, discount, tax and so on.
One-Time includes several cases: Simple Button, Donation, Custom Input, Product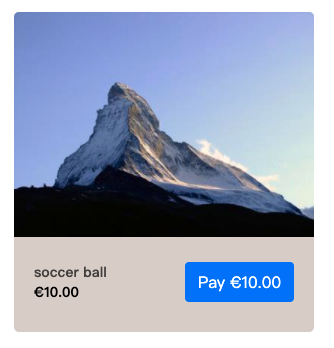 No direct, it will always keep in current page. It includes some necessary fields and provide several payment methods for you.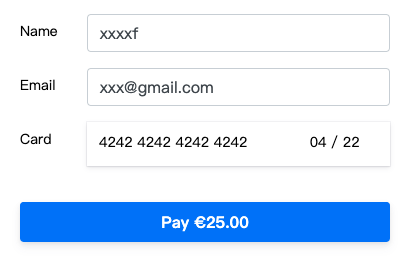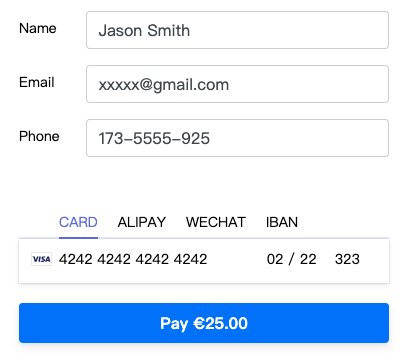 We support Alipay, WeChat, Apple Pay, Google Pay, Microsoft Pay. read more